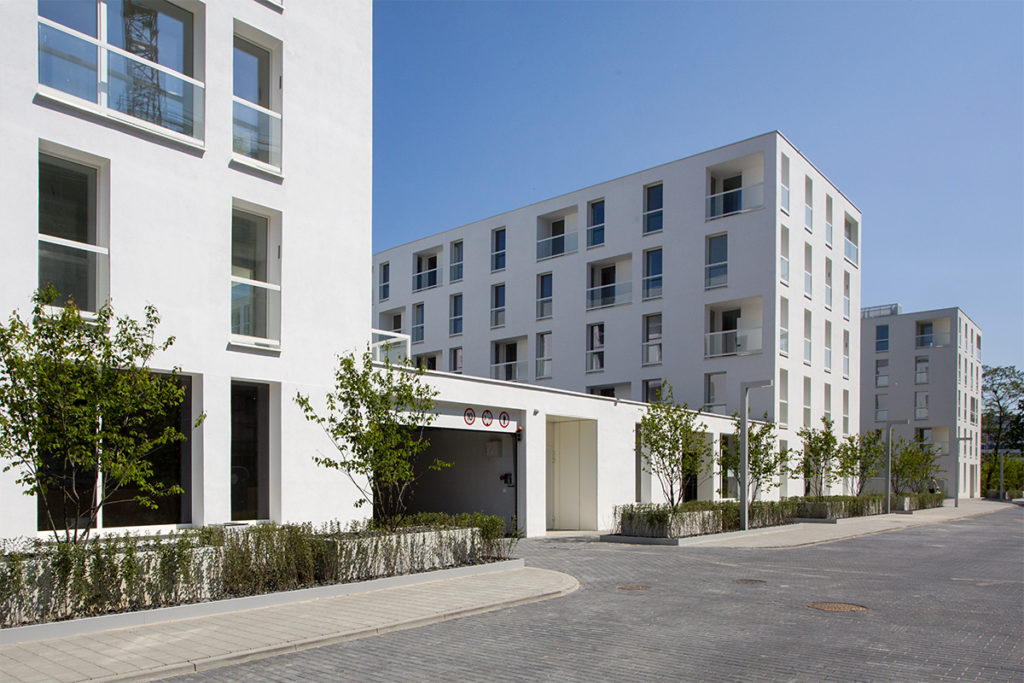 Carrefour Express at 10 Bobrowiecka
26.09.2017
The Carrefour Express convenience store chain became another retail unit tenant at the Bobrowiecka 10 apartment building developed by Spectra Development. The first residents move into the small apartment building in Warsaw's Dolny Mokotów district and they will find it very convenient to be able to do their shopping just round the corner. Bobrowiecka 10 is currently one of the most attractive projects located in this part of Warsaw.
"The opening of a self-service Carrefour Express store in the completed apartment building is very good news for the existing and any new residents of the property. Such convenience will be appreciated by both residents and employees of the surrounding offices," said Krzysztof Kołakowski, Sales Office Manager for Bobrowiecka 10.
The building at 10 Bobrowiecka Street accommodates 117 apartments and high standard flats. On the ground floor there are eight retail units which make the residents' daily life more comfortable. Apart from buying groceries, Carrefour Express customers will have access to additional services, such as settlement of bills or phone top-ups.
Spectra Development still has very interesting apartments on offer. These are one-room studio apartments with a floor area ranging from 30 to 39 m², two-room apartments both with a smaller area of approximately 43 m², as well as comfortable apartments with an area of 63 m². Similarly, the offer of three-room apartments includes both compact and more spacious apartments, with a floor area in the range of 59–78 m². We still have available a few of the last ones left, unique on the Warsaw property market, two-storey apartments with a small green yard, facing two directions of the world, with an area of up to 130 m². Residents may use an underground car park with 154 parking spaces and storage rooms. Security is ensured by a 24/7 monitoring system, including 57 cameras, security staff and video intercoms.
Bobrowiecka 10 is a high standard project. The apartment building, together with adjacent office buildings – the existing Bobrowiecka 6 building and the Bobrowiecka 8 building still under construction, is a part of the Bobrowiecka Complex designed by a renowned design office JEMS Architekci. The apartment estate is distinguished by a low floor area ratio and intimate atmosphere of the building. Apartment owners appreciate the original greenery and the unique black alder – a natural monument incorporated into one of the two inner courtyards.
For more information see www.bobrowiecka10.pl.
← Centrum prasowe