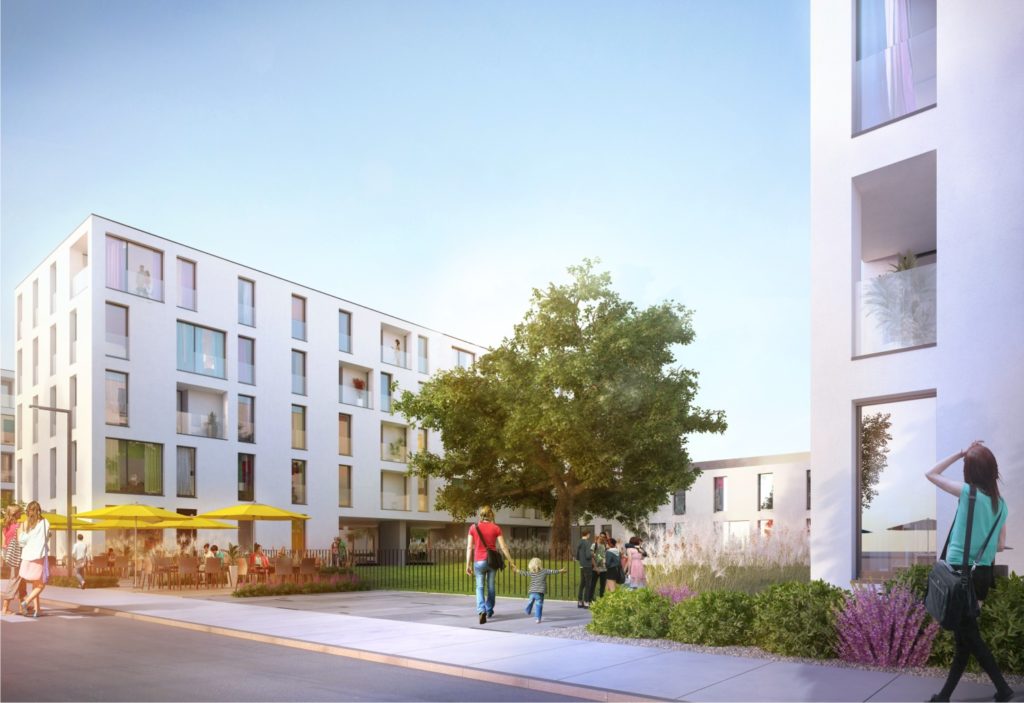 Half of apartments at 10 Bobrowiecka already sold
24.10.2016
Spectra Development has already sold 50% of apartments in its modern Bobrowiecka 10 project. Construction deadline and delivery of apartments are scheduled for the first quarter of 2017. The project located in the Dolny Mokotów district enjoys considerable interest thanks to its convenient location and modern and functional architecture. The high standard building is being constructed as part of the Bobrowiecka Complex, which will be stand out due to the presence of art.
Bobrowiecka 10 is a unique project located at the very heart of the Mokotów district. Owing to the excellent location of the apartment building it will be possible to get to the centre of Warsaw very quickly, as it is located only 4 km away, and the proximity of many parks and landscaped areas will make it possible to spend free time surrounded by nature. Many commercial facilities can be found in the vicinity of the building, including services dedicated to families, such as schools, kindergartens and nurseries.
All apartments are distinguished by modern architecture and high standard. The complex consists of four buildings with 123 apartments with a floor area ranging from 28 to as many as 129 m². In the construction of the buildings, the developer uses high quality materials as well as modern and functional solutions.
What deserves particular attention are five two-storey apartments with separate entrances directly from the courtyard and individual small backyards. For those looking for peace and quiet close to nature, there are two internal, spacious landscaped courtyards. One of them will resemble a square with elements of street furniture, pavements and green space. The central element of the second square will be a beautiful tree – a natural monument, the black alder. The security of residents will be ensured by a 24/7 monitoring system, including cameras, security staff and video intercoms. On the ground floor of the building there will be eight retail units, and 154 parking spaces and storage rooms will be made available to residents.
The Bobrowiecka 10 project is implemented by Alnus Development Sp. z o.o., a member of the Spectra Development Group. The apartments are built as part of the Bobrowiecka Complex, consisting of the Bobrowiecka 8 office building, which is now under construction, and the already existing Bobrowiecka 6 office building. The entire complex was designed by a renowned design office JEMS Architekci and will create unique space thanks to its original architecture and the presence of art.
For more information see www.bobrowiecka10.pl
← Centrum prasowe