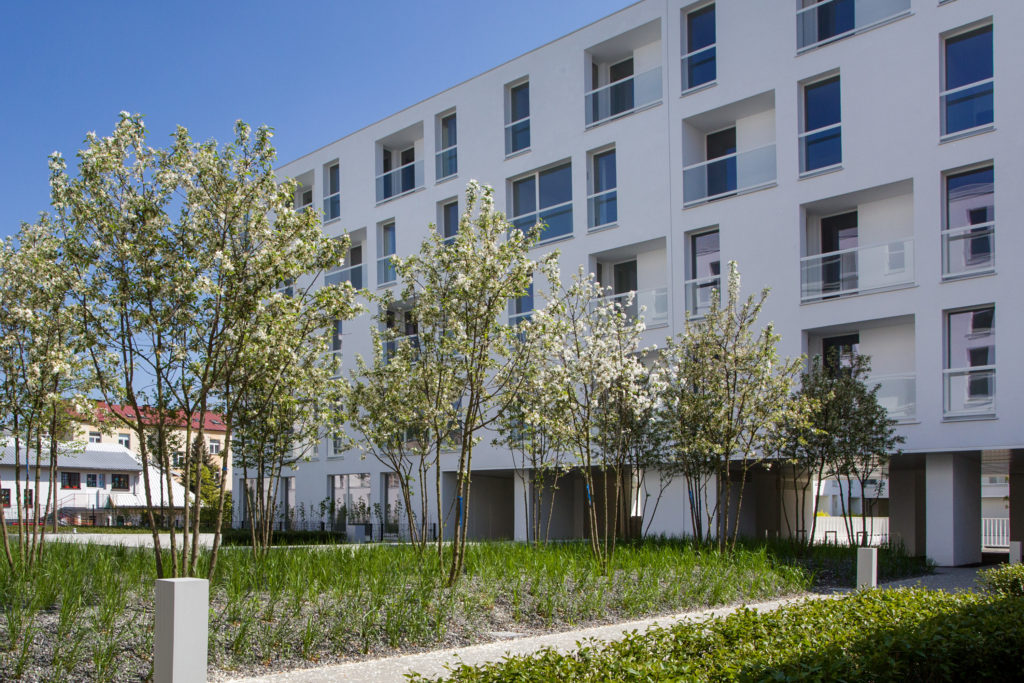 Nearly 90% of apartments at 10 Bobrowiecka already sold
25.04.2018
At the Bobrowiecka 10 residential building, built by Spectra Development in the Dolny Mokotów district, the ratio of apartments sold is nearing 90%. Although the number of available apartments in our high standard project is decreasing, there are still a few apartments left with both small and large floor area. The attractive range of services available both in the Bobrowiecka 10 residential building and the neighbouring Bobrowiecka 8 office building is an additional advantage capturing the interest of customers.
"We hope that the number of apartments sold will exceed 90% by the end of April. Our offer has attracted considerable interest. Customers appreciate the possibility of buying a completed apartment with a finishing package. At the moment, we offer mainly two- and three-room apartments, as well as the last four-room apartment and a studio apartment. Bobrowiecka 10 is a very attractive place to live, where completed apartments are available to purchase. The possibility of moving in quickly and the developing infrastructure encourages people interested in buying an apartment to choose our project," said Krzysztof Kołakowski, Head of Project Sales Office at Spectra Development.
The complex at Bobrowiecka Street offers a wide range of services, which significantly improved the attractiveness of Dolny Mokotów for its users and residents. On the ground floor of the Bobrowiecka 10 apartment building there are a total of eight retail units, whose offer improves the comfort of everyday life in the district. In the building there are two grocery chain stores, a restaurant with a choice of healthy food, and the opening of new services is planned for the near future. The variety of services to be available in the adjacent Bobrowiecka 8 office building will significantly increase the choice available in the complex, where apart from restaurants there will be a fitness club and a rehabilitation centre. In the buildings near Bobrowiecka Street there is a bakery, a self-service laundry, an ATM, a nail salon and a hairdresser.
The building at 10 Bobrowiecka Street comprises a total of 123 apartments and high standard flats. What makes the building stand out is its cosy architecture, unique green space and the black alder – the natural monument growing in one of the two property courtyards. Residents can use an underground car park with 154 parking spaces and storage rooms. Security of the housing estate is provided by 24/7 security staff and the monitoring system consisting of 57 cameras, as well as video intercoms available in each apartment.
The apartment building, together with adjacent office buildings – the Bobrowiecka 6 and the Bobrowiecka 8, is a part of the Bobrowiecka Complex designed by a renowned design office – JEMS Architekci.
For more information see www.bobrowiecka10.pl
← Centrum prasowe